Great views and golf at Stonehaven Golf Club in Kincardineshire, Scotland
18 October 2018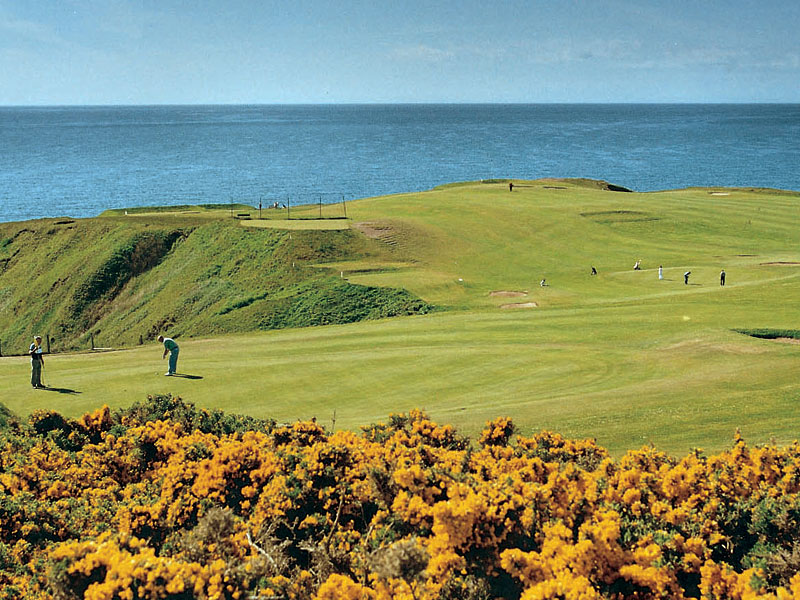 Stonehaven Golf Club offers one of the most dramatic and scenic golf courses in Aberdeenshire.
If not already a member of Open Fairways Join today and experience the benefits for yourself...
The club was founded in 1888 and so celebrates it's 130th year this year.
Stonehaven Golf Club is one of the most dramatic in Aberdeenshire, with magnificent views of the North Sea, Stonehaven Bay and of the ancient fortress of Dunnottar Castle, one of the most spectacular landmarks on the Scottish coastline.
It will test your skills but the views make it all worthwhile!
Here's a taster of what you might expect: