Take a look at the beautiful new pictures at Golf Son Parc Menorca in Menorca, Spain
09 February 2021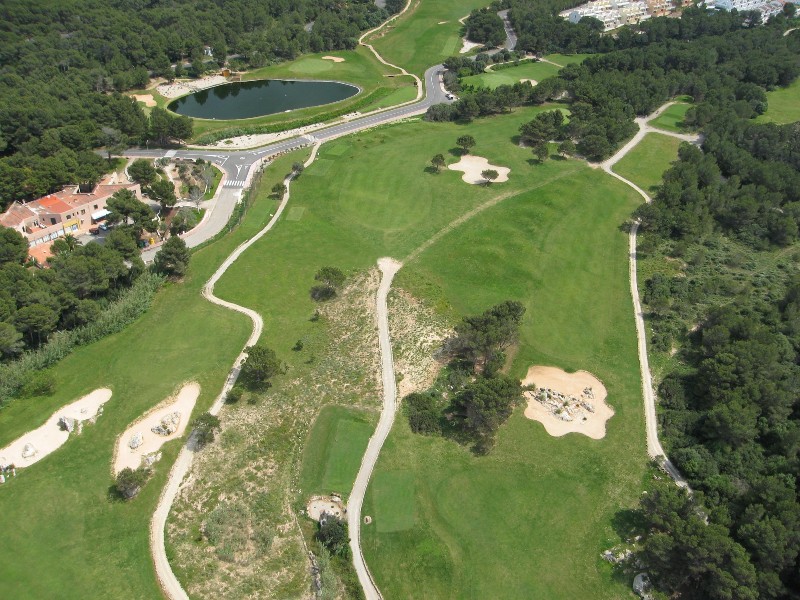 They have remodelled the course and look forward to welcoming Open Fairways members. There are always great courses to play with Open Fairways...


Golf Son Parc Menorca is a championship quality course, ideal for beginners and experienced golfers alike. The course is both challenging and picturesque. It is located just a few hundred metres from the Arenal de Son Saura del nord beach on the north coast of Menorca. Around the course are wooded hills and a protected wet zone with a rich variety of bird life.

In the distance there are views of Monte Toro, Menorca's highest point. We are taking great care that we develop the course sympathetically with the environment leaving natural features such as rocks and planting with native flora. We are also happy to say that all our irrigation requirements are met from rainwater and from treated water and we still have that very special feature of Golf Son Parc Menorca - a flock of peacocks who live just behind the third green. They are always happy to share their home with golf and we hope they add an extra touch of colour to your round.

The 18 hole course and improvements have been designed by Dave Thomas Golf Ltd, an Ex -Ryder Cup player and designer of many top courses worldwide, including The Belfry courses & San Roque on the Costa Del Sol coast.

The golf academy at Son Parc is open to everyone and the actual PRO Gustavo Flammia is at disposal if anyone wants to improve or learn.