Get fit and healthy with golf at Clandeboye Golf Club in Conlig, County Down
16 October 2018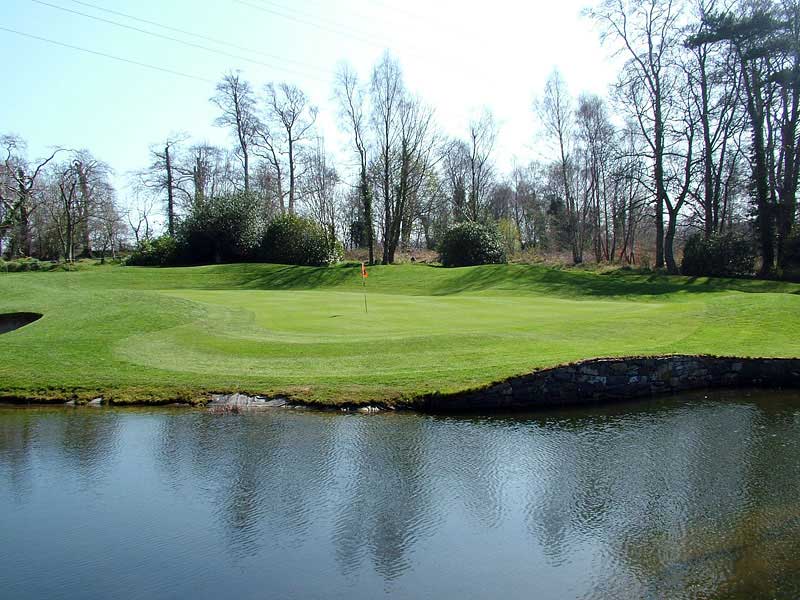 Situated in the country surrounds of Lady Dufferin's Estate, they offer two courses of international standing. The Dufferin Course is one of the Highest Rated Championship Courses in Ireland. The Ava Course is shorter but offers a real test of accuracy.
Play great golf with Open Fairways!!
Dufferin Course
The North Down Club of Clandeboye boasts two excellent courses, the Dufferin and the Ava, each with its own distinctive character. The vistas from the Dufferin Course over Belfast Lough and the Scottish Coast beyond and Strangford Lough from the Ava Course create a perfect golfing ambience.

The Championship Dufferin Course, largely woodland/heathland in character provides a demanding test. This highly rated course, renowned for its unforgiving opening holes is exacting in its demands for skill, and memorable for its special features. The signature hole on the Dufferin Course is surely the 386 yard par 4 fourth hole where the daunting tee shot into a narrow-necked fairway embraced on both sides of gorse, heather and trees send shivers through even the most hardened veteran. Judgement and finesse is then essential for the formidable second shot into the small, raised green. The challenge continues unabated as you tackle the inward nine with its strategically placed traps and subtle greens. The par 3 14th, with a like guarding the undulating green, will test the best. Afterwards, you'll want to sit back and enjoy a long drink and fine food . You will have earned it!
Ava Course
The Ava Course is a perfect partner to its sister course, exemplified by "Tower Gap", the 524 yard par 5 second hole. Rated one of the best holes in Ireland, this tree lined masterpiece ensures accuracy is paramount for both the drive and second shots. A wonderfully mature course, it is a great blend of pleasure, skill and challenge set in stunning woodland surroundings.