Booking your summer break to Portugal Play golf at Bom Sucesso Golf Resort in Leiria.
16 January 2018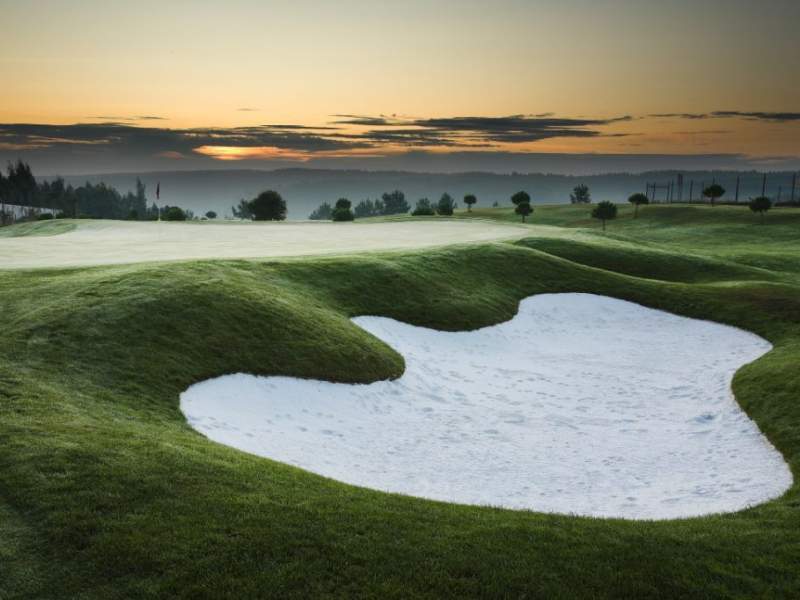 Portugal offers you sun, sea and great golfing. Make sure you play golf at the beautiful Bom Sucesso Golf Resort in Leiria. Located in an area of ​​singular natural beauty and only an hour from Lisbon.
Bom Sucesso is a superb layout, which follows the tenets of good golf design. Being a 'resort' course, there are places where tees are near resort roads, but in all cases tees are set down or raised up to avoid any interference from passing traffic, which will always be minimal in the playing areas. Where houses line the fairways, most holes run through dished valleys, with the houses set well back and above the play, a massive amount of tree planting, adds to the safety barriers as well as to the beauty of the course. Greens are especially well located and where greens are near roads they are set in positions surrounded by banks and trees, which will contain wild shots.

Thought has been given to the length-challenged player, as well as the low handicapper. From the White Tees, this will be a course difficult enough to test the world's top players, yet from the forward tees, long carries are eliminated, so that all can enjoy the experience of navigating around the variety of well-placed hazards on this course. The well-shaped greens are set to offer rewards to the player who positions their ball well for the approach to the green, and once on them, position is again important, as the surfaces are undulating and will offer putts of varying degrees of difficulty, according to their direction.

With a great site, the course takes full advantage of a series of spectacular views, some will be breathtaking and others just subtly attractive. With the theme of 'all-over green,' the houses will blend into the course, as the course limits will flow smoothly into the house plots. Barriers of vegetation will be the only division between golf and plots, yet the boundaries of the course are very well defined.

Whether as a visiting player or as a resident, Bom Sucesso will be a pleasurable experience, which all will wish to repeat, time and time again.