Play the lovely Dunfermline Golf Club in Fife they've just updated their green fee rates.
09 March 2023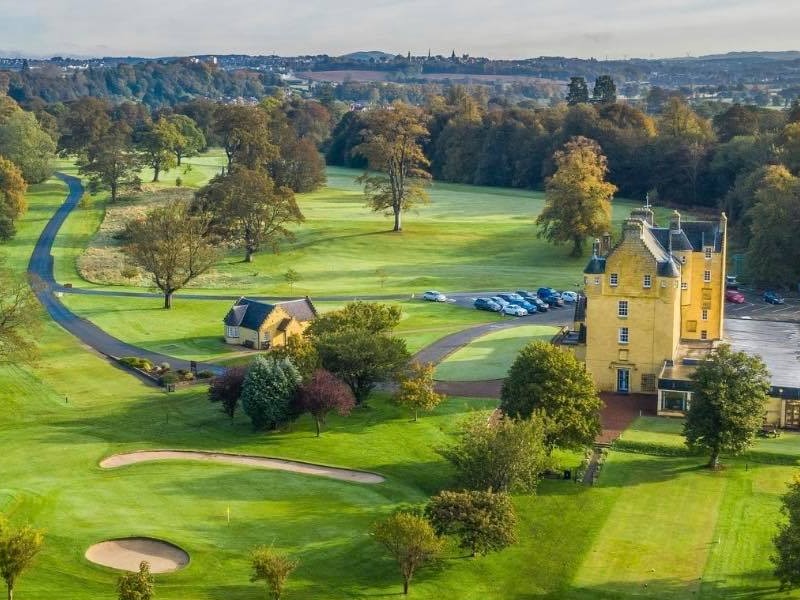 Welcome to Dunfermline Golf Club, Fife's premier parkland course. Situated in the picturesque village of Crossford, the golf club is set in the spectacular rolling woodlands of Pitfirrane Castle.
The Dunfermline Golf Club was founded in 1887 and has relocated three times since then. The final move was in 1953 to Pitfirrane.

The club owns the estate and the 600 year old clubhouse which is a category A listed building. After recent major repairs it is now a golden landmark in the local countryside. Pitfirrane Castle was the ancestral home of the Halkett family from the early 15th century and the original tower house is clearly evident beneath the upper storey addition of 1583. J.R. Stutt of Paisley constructed the undulating parkland course and the resulting par 72 layout is a demanding test of golf.

The old market garden in the centre of the course has become a haven for wildlife and the views of the clubhouse coupled with the occasional glimpses of Dunfermline Abbey in the west and the Pentlands to the south ensure that the walk alone is worthwhile.