Play a great parkland course with Ratho Park Golf Club in Edinburgh, Scotland
12 June 2018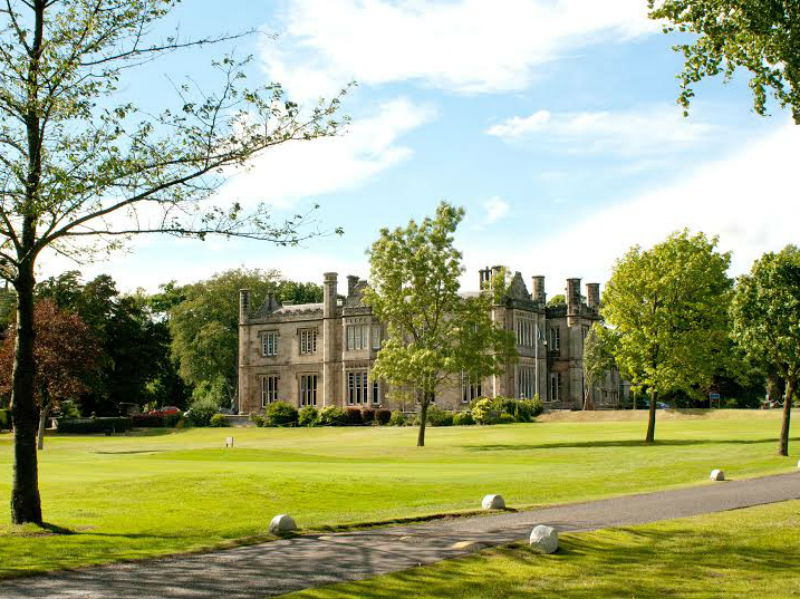 Imagine playing a round of golf with such beautiful estate views as your backdrop. Make your dream games become a reality with Open Fairways!


Ratho Park Golf Club is situated only five minutes from Edinburgh Airport, twenty minutes from the city centre and accessible from all the main roads approaching Edinburgh.

Our easy walking parkland course is bounded on two sides by the Union Canal, is completely encircled by trees and therefore provides a challenge to all standards of golfer. We have an 18 hole course measuring 5,932 yards, a practice range and a well stocked Pro's shop.

The course occupies a site extending to some 44 hectares (100 acres) in green belt west of Edinburgh. It sits within an area described within the Edinburgh Rural West Local Plan as an area of outstanding landscape quality. Although it is not listed in the Scottish Inventory of Designed Landscapes, it is a small historical designed landscape centred on Ratho House, a list A Tudor Revival/Jacobean style mansion house with terrace walls and gates designed by William Burn. The clubhouse was built in 1824, however older maps indicate that a house has stood here some time before that.

Although relatively flat in topography, varying only 13 metres across the site, it is somewhat saucer shaped with the centre of the course lying slightly
below the clubhouse. Although subtle, the detail of relief and landform are very important in creating the character of the course as a whole, and the playing quality of individual golf holes. On its east and north sides, the course is bounded by the Union Canal, itself a Scheduled Ancient Monument.

The entire perimeter is defined by a mature broadleaf woodland belt averaging some 30-40 feet wide. The central course is dominated by mature parkland trees and younger planting. Woodland management is underway to ensure the continuation of these important landscape, habitat and golfing features.

After your round why not relax in our splendid clubhouse with a well deserved drink and maybe sample some of our excellent catering with anything from a bar snack to a full three course dinner. For visitors we can also cater for larger parties in our dedicated lounge.
We welcome visitors all year round so please come and visit us at any time. We hope to see you at Ratho Park Golf Club soon.