Play great golf at the beautiful Bath Golf Club in Somerset, England
23 May 2018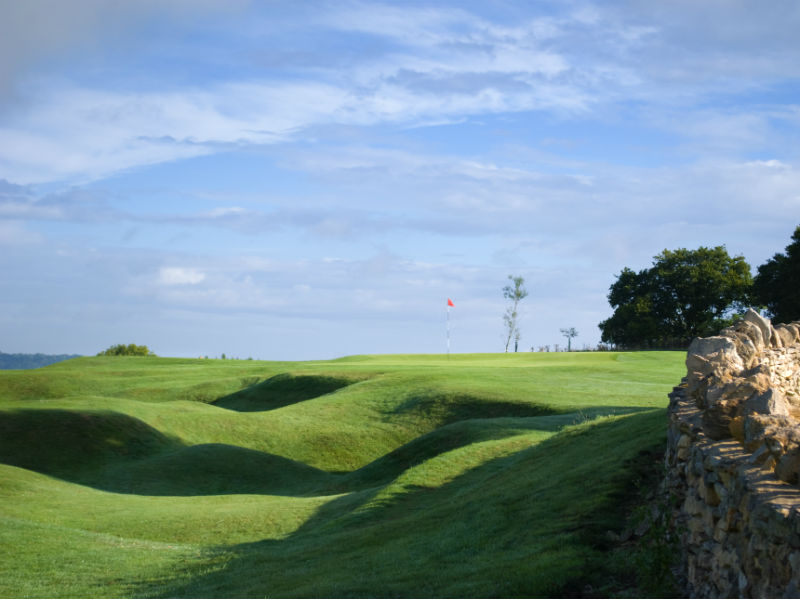 Bath Golf Club is one of England's oldest and finest downland courses, considered by many to be one of the top courses in the West Country.
The Bath Golf Club was founded in 1880 at Kingsdown but moved to its present location in 1881. The land was rented from the successors of Ralph Allen, who had made his fortune with the Postal Service and invested it in quarrying Bath Stone, which influences the city to this day. Some of the old stone quarries are still very much apparent, such as the area adjacent to the 14th hole. The course is situated on Bathampton Down, overlooking the Avon Valley, with superb views of Bath and the surrounding countryside.
In spite of being on high ground, the course provides a pleasant and untiring mixture of level and undulating playing conditions. Much of the original layout of the course has been retained and the tees, fairways and greens are maintained to a high standard. As a result Bath is a regular venue for Somerset County matches and championships.