What a great weekend for golf with the Ryder Cup. Congratulations to the European team.
02 October 2018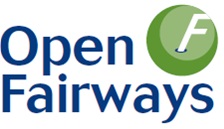 What a great way to start your week after a great weekend of golf.
If you know someone keen to get into golf, Open Fairways offers a great way to do so, for less.
COMPANY HISTORY
Established over 21 years ago, Open Fairways is a leading provider of green fee incentives throughout the UK and Ireland, and the No. 1 choice for the discerning golfer.
Open Fairways is a name synonymous with quality, style and class. Above all it is a name synonymous with golf. Founded in 1995, Open Fairways was the first incentive marketing company in the Irish golf market and was based on the simple concept of linking avid golfers with quality golf clubs.
Today, Open Fairways continues to flourish given the quantum, quality and geographical spread of offers available. From classic Championship venues like The Belfry and Old Thorns to historic links courses of the calibre of Perranporth or West Lancashire, to stunning modern developments and, of course, delightful hidden gems. There is quite simply something for every golfer to savour as an Open Fairways member.
Open Fairways - the world's local green fee programme