Discover Berlin and this fantastic golf resort just outside the city!
31 July 2023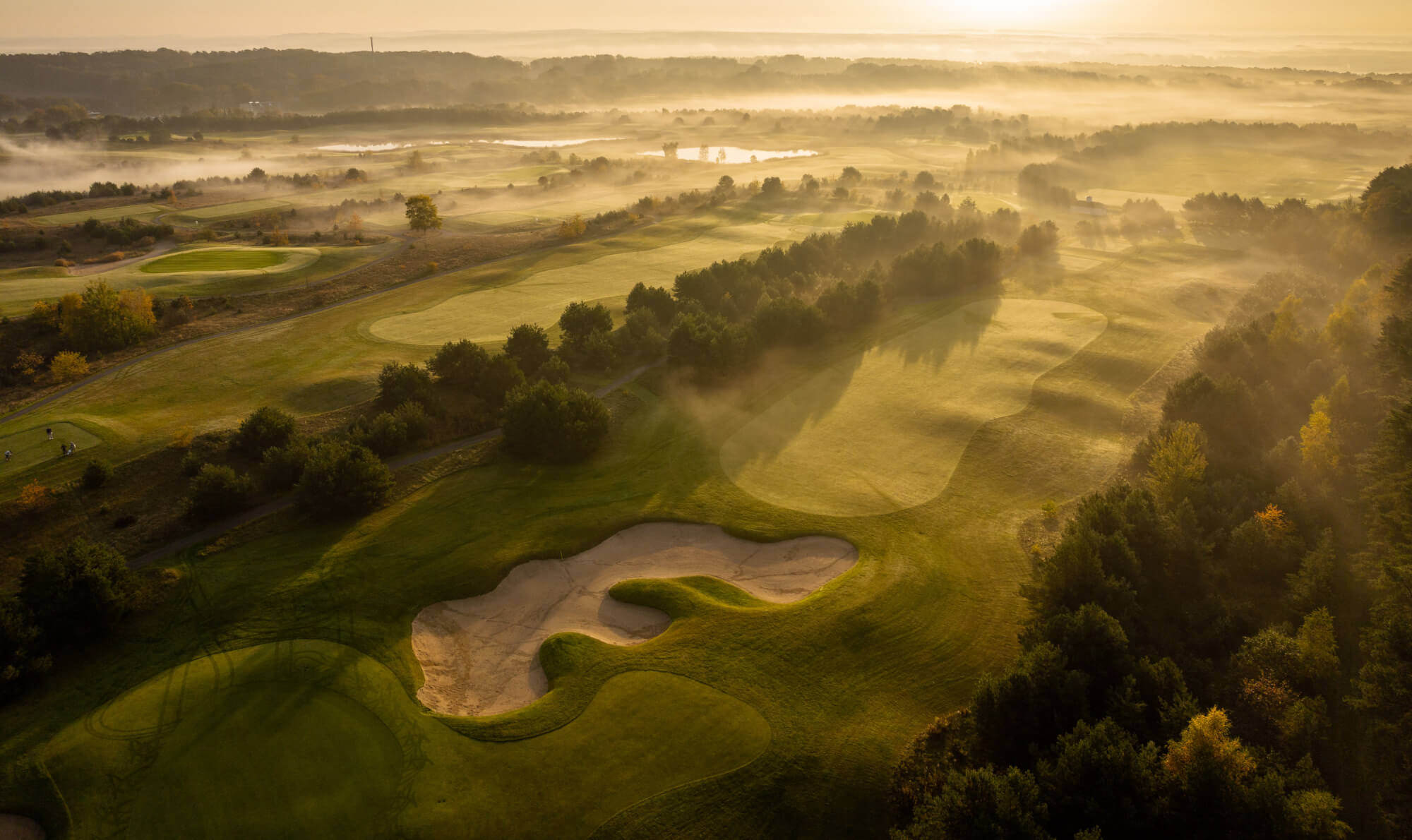 Germany's capital, Berlin, is a very popular and diverse city, perhaps best known for its history and culture. There are plenty of activities and sights for everyone - no matter what your preferences are. Something you might not associate with Berlin is golf. But just a short distance outside the city, you'll quickly find yourself on beautiful golf courses. So, whenever you feel the need to take a break from the city pulse, there are many golf courses in the area to choose from.
A hidden golfing gem that you really should visit is Golf Club Bad Saarow, located just east of Berlin. There are 4 different golf courses to choose from, all with different levels of difficulty to suit all levels of golfers. Best of all, all the courses are part of your Open Fairways membership, so take the opportunity to play here and spend your savings on other things during your trip!
50% off single gf with Golfamore Card.
The most challenging and difficult 18-hole course in the resort. The layout of the golf course is designed to resemble a classic links course with open and windy landscapes. The golf course also has relatively narrow fairways and over 130 pot bunkers that defend the holes well. Otherwise, the condition of the course is excellent with well-maintained and fast greens. To play on this course, it is recommended that you have an HCP below 36, but all golfers are of course welcome here regardless of level!
50% off single gf with Golfamore Card.
More of a parkland character and has many trees, wide fairways and large greens. The 18-hole course is perfectly embedded in the beautiful surrounding nature with a lot of forest and water that offers wonderful views during the round. This golf course is also challenging with a lot of doglegs, over 200 bunkers well placed on the course and greens with a certain height difference. In other words, you can expect interesting challenges for all levels of golfers!
50% off single gf with Golfamore Card.
Considered the easiest 18-hole course of the three 18-hole courses at the resort. This golf course is more of a forest course with a more open landscape, with varied holes that have wide fairways and heavily undulated greens. On many holes you can enjoy a magical view of the resort and its landscape, which extends over 300 hectares. The golf course is perfect for those with a slightly higher hcp, as it is not too long or too difficult.
50% off single gf with Golfamore Card.
The resort's 9-hole par 3 course. But don't be fooled, on the course there are several bunkers and water hazards that challenge and invite a fun golf experience for both beginners and more experienced players. You do not need to have any experience of golf to play here, it is open to everyone.
Stay at the resort
If you just can't get enough of these fantastic golf courses, you can also stay at the Precise Resort Bad Saarow, the exclusive family and golf hotel right next to the golf course and Lake Scharmutzelsee. There are 155 spacious rooms and suites and a host of amenities, including a spa, an indoor and outdoor pool, a private beach, a tennis centre with a yachting academy, a gym and several restaurants and bars. Simply a perfect place for golfers who want to recover after a round of golf!