Why not play the lovely Panmure Golf Club in Carnoustie in the Spring
12 December 2022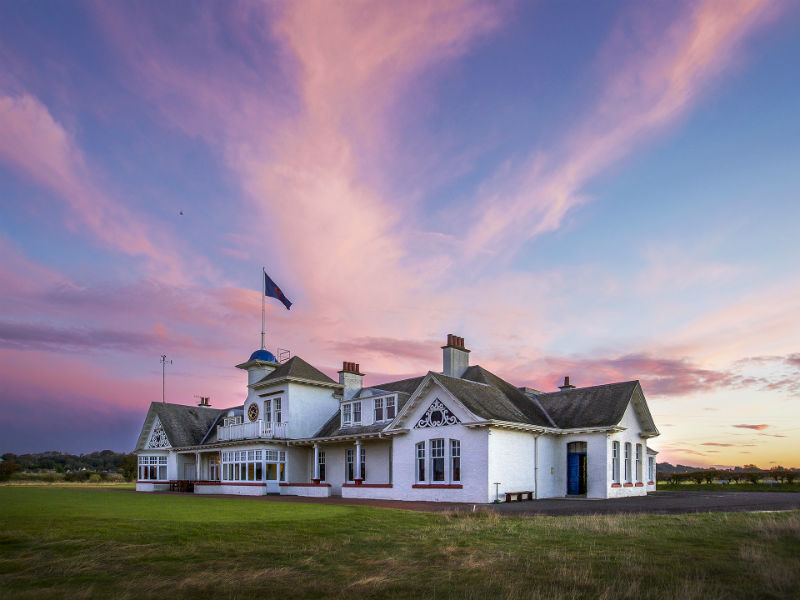 We are one of the oldest golf clubs in the world, dating back to 1845 and are one of the 24 clubs that originally helped purchase the Amateur Championship trophy first played for in 1885.
The famous Old Tom Morris and James Braid influenced links requires both strategy and skill whilst offering an enjoyable test for all levels.
Although Panmure is a links course, it has some unusual features. The course is a mile or more from the sea, and many holes have beautiful trees which rarely come into play but create an unusual backdrop to the rolling links holes. The first and last three holes are fairly flat although still interesting, but the middle twelve holes are classic links holes. This is because the clubhouse had to be built near to a railway station, and the first and last three holes were needed to get to the land where the course was originally going to be built. Panmure is not a very long course, by modern standards, from the championship tees, however, it proved to be the hardest final qualifying course for the 1999 Open Championship at Carnoustie. This is due to the well known barry rough that flanks every fairway, making accuracy from the tee essential.

When Ben Hogan came to Carnoustie in the summer of 1953 he was already holder of The Masters" and "The U.S. Open Championship". For this, his only (British) Open Championship appearance, arrangements were made for him to practice at Panmure GC., just two miles to the west, but well away from the busy practice ground at Carnoustie. At Panmure, only his caddie Cecil Timms accompanied him. After two weeks of rigorous preparation for the Championship, he was familiar with the then smaller British ball and the unforgiving links grasses, which prevented him taking his customary long divot. Methodical as ever, Hogan taught himself to pick the 1.62 inch ball off the turf. The long hours of practice paid off. He won the Open by four strokes, setting a new Carnoustie course record of 68 for his final round. Hogan's favourite hole at Panmure was the sixth and he suggested the cleverly-placed hidden pot bunker to the front right of the green. Over fifty years on, the members still refer to it as "Hogan's Bunker". It is a fitting memorial to a champion.