Play some golf at King James VI Golf Club in Perthshire. They've just updated the club's profile...
12 April 2022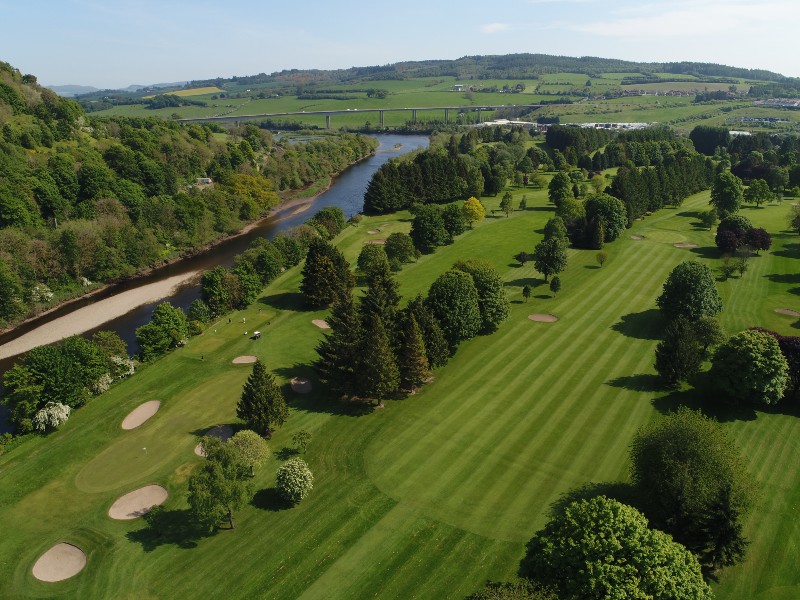 Nestled on the banks of the River Tay, the course is believed to be one of only two inland island Golf Courses in the world. The idyllic setting has been enjoyed by golfers since the club was founded in 1858.
The course is a well drained, parkland 18 holes with a wide variety of trees bordering very lush fairways. The River Tay surrounds the course but the water is not always obvious as trees line many of the banks. A hook at several holes will, however, almost certainly join a choice collection of balls in a watery grave.
Just five minutes on foot from the town centre, the river splits to create Moncrieffe Island the home of King James VI Golf Club. The club is the only one in the world named after a previous monarch and there are just two golf courses situated on an island in a river. By coincidence (or perhaps not), the other river island course is in Perth, Australia! Access to the course is via a walkway on the rail bridge in Tay Street. The largest trolley can easily negotiate this path.