Heading for some Winter Sun this Christmas in Tenerife then play golf at the lovely Golf De Sur
07 December 2018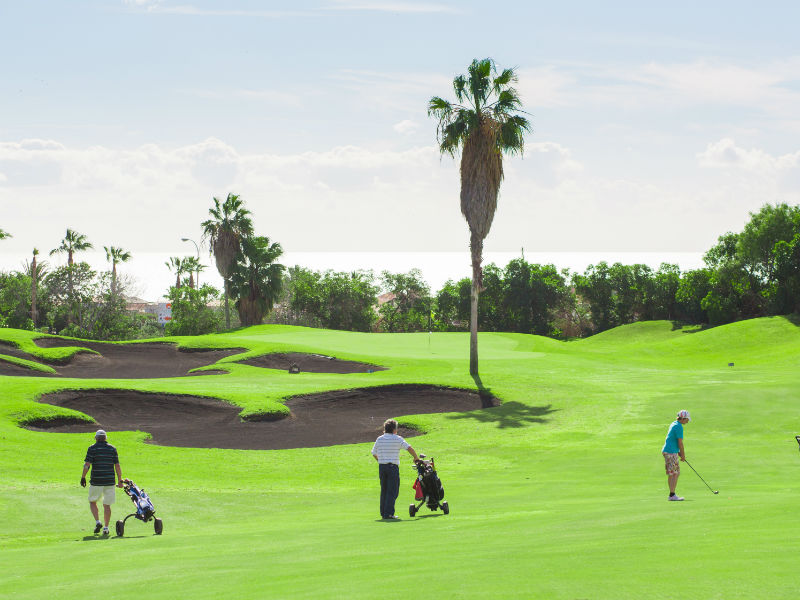 Open Fairways always offer great courses in fantastic locations throughout the UK, Ireland and Abroad. If not already a member Join Today!! What a great Christmas gift to give to that golfer in your life.....


First opened in 1987, with a professional tournament, the Golf del Sur Golf Course (27 holes) has hosted since then many competitions at the highest international level. During the years 1989, 1992, 1993 and 1994 it hosted the Tenerife Open, belonging to the PGA European Volvo Tour, with victories of José Maria Olazabal in its first two editions and of David Gilford and Mark James, in the following years. In 1995, at Golf del Sur took place the Shell Wonderful World of Golf Tournament, where they confronted each other Ernie Els and Phil Mickelson.
Moreover, in 1999 at Golf del Sur two worldwide records of long drive, were achieved both by the British Karl Woodward. First he established a new record by achieving a shot of 398 yards and a few months later, he finally succeeded in breaking his own record going over the 400 yards barrier with a shot of 408.
In 2002, at Golf del Sur took place a new international tournament, and on this occasion the leading role went to ladies with the first Tenerife Ladies Open edition, tournament belonging to the LPGA European Evian Tour, with the victory of the Spanish Raquel Carriedo, This was the first Ladies Open to be played in Spain after many years.
Golf del Sur, projected by Pepe Gancedo in the beginning and then remodelled in 2005 by Manuel Piñero (Links and North Course), has become the first Golf Course in the Canary Islands to have 3 competition courses offering interesting rounds where your attention will be caught by the volcanic black sand bunkers, the huge greens the wide fairways and the difficulty created by the two water hazards on the 3, 4 and 5 holes of the Links Course.