Golf in Spain doesn't come much better than at Club Zaudin Golf Sevilla in Andalucia
05 September 2019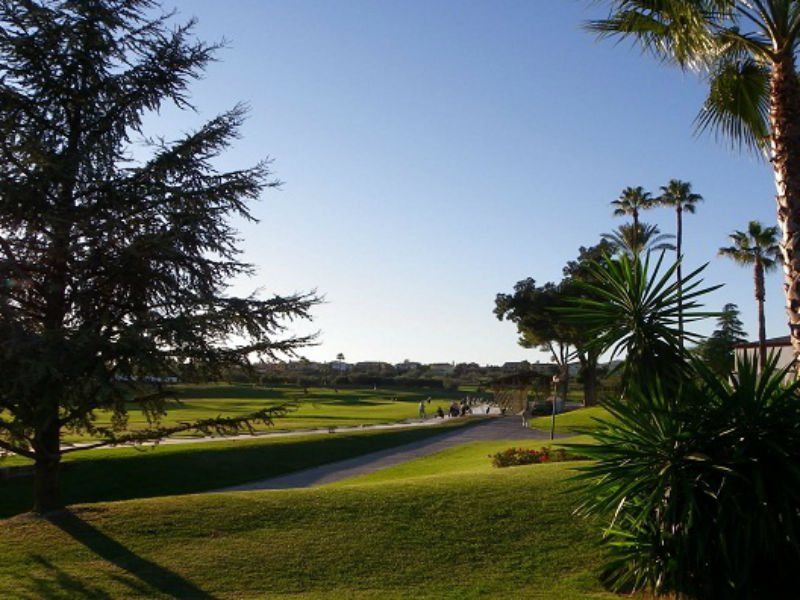 Club Zaudín Golf has an extraordinary team of golf professionals who teach courses for a small number of students, both Members and Non-Members.

Classes are taught by our professionals: Mr. Daniel Lozano, Mr. Alejandro García and Ms. Marta Prieto , with a long experience in the world of golf.
Club Zaudin Golf Sevilla is located to 10 minutes from the center of Seville, in the Aljarafe area, where in Roman Empire time, the old Sevilla settlers constructed their summer villas. This location, in addition to wonderful views, gets to reduce to four degrees Celsius in summer time, tempering the climate of the area.
The Clubhouse retains its ancient origins from an Andalusian Hacienda, which produced citrus and table olives, and it retains much of its old structure, floors, colors, and characteristics of that style architectural solution. There are a cafe-bar, a restaurant, a terrace and a large function room. The views from the terrace are amazing: a combination between the beautiful of holes 17 and 18, bathed by two large lakes, and the vision of the city of Seville in background.
The playing field, federated AM95, designed by Gary Player, one of the best players of all time, who announced when it was finish: "This hole 17 is definitely one of the finest and most beautiful I´ve never designed".
By Club Zaudin Golf Sevilla Master and Professional Player, D. Daniel Lozano Barceló:
"It's a very nice course for any player since their distances are middling; its streets are wide with a "semi-rough "of about 10m. There are much kept and very easy to play, the greens are large with gentle undulations without pronounced falls and also they always have a good attacking side, to collect unresolved ball. It makes the game enjoyable especially for high handicaps. During the play, the 17th hole is a highlight, for its difficulty and spectacular view from the tee output, with a large lake around the left side. "
HANDICAP: Max Limit 35 / Rating System field EGA (European Golf Association)