Check out Azores in Portugal and play golf at the beautiful Furnas Golf Course, Sao Miguel
06 February 2018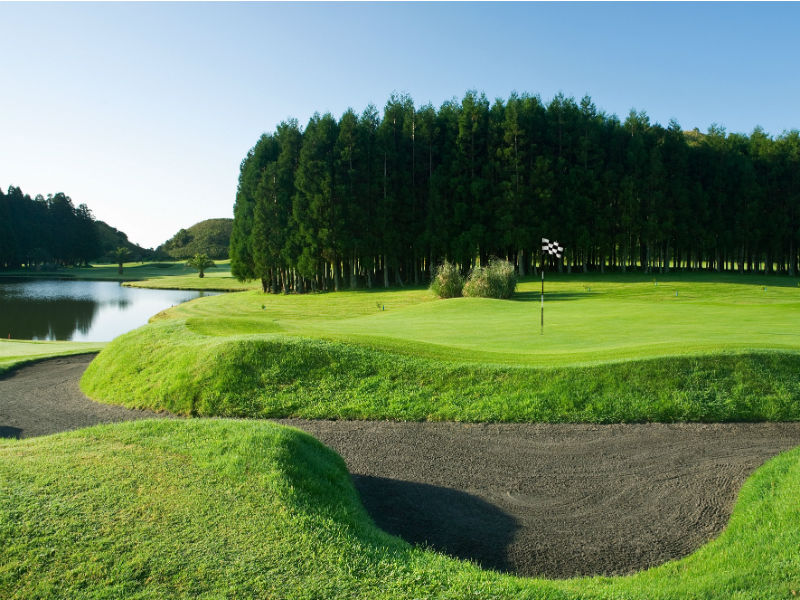 Open Fairways invites our members to play golf on the island of São Miguel, in the Azores in Portugal. The stunning scenery is the perfect setting for an unforgettable golfing round in an environment of pure nature characteristic of the Azores.
A spectacular golf course set in the midst of a powerful volcanic landscape with lush tropical vegetation. This is a truly incredible golf experience.

The first nine holes of the course were established by Mackenzie Ross in 1936 and represent the first golf course on the island. Bordered by a landscape of spectacular natural beauty that leaves you speechless. Expanded brilliantly by golf course architects Bob Cameron and Chris Powell in 1992, the course now boasts 18 holes of golf and Clubhouse, welcoming British style.

We are sure that MacKenzie Ross would be very pleased to see that the construction of the 9 new holes are in harmony with the spirit and the style of the original, being very difficult to distinguish the first nine of the new ones.

The course is surrounded by majestic Japanese cedars and with Greens turned, becoming quite delicate in nature, but it is undoubtedly a true test of skill and fineness.

The Furnas golf course is located in one of the most beautiful areas of São Miguel Island, on a plateau at the top of Furnas Valley (with the famous thermal springs and Terra Nostra garden) and near the beautiful Furnas Lagoon. The golf course is only 25 minutes from Ponta Delgada and 15 minutes from Caloura, Água d'Alto.