Visit two great but challenging courses in Hertfordshire at Redbourn Golf Club
27 March 2018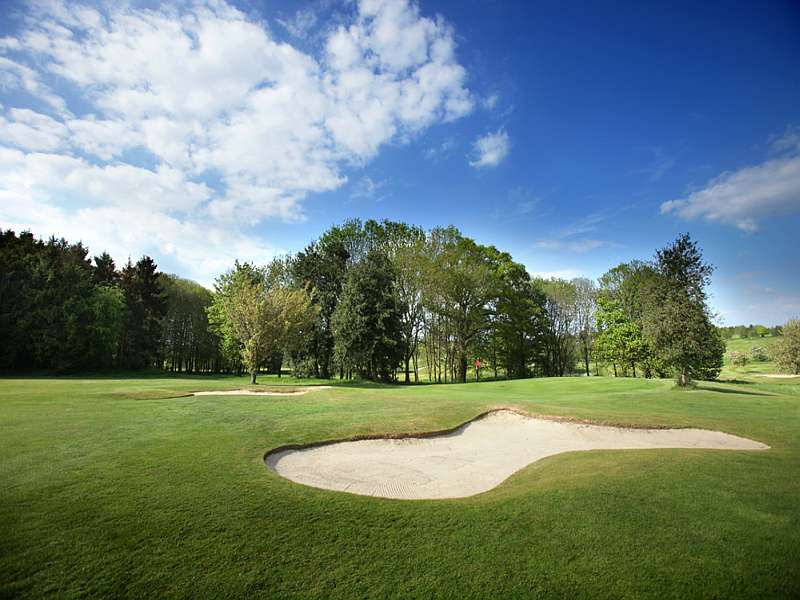 There are few golf clubs that can offer the choice of two lovely golf courses, let alone two that are so completely different. Redbourn's Ver Course is a beautiful parkland 18 hole course. The Kinsbourne Course is a magnificent example of a modern 9 hole par 3 golf course and incorporates a wealth of challenging features.
We have plenty of courses to choose from with Open Fairways!


Redbourn Golf Club is the home of two quality golf courses. The complex was opened in July 1971 and offers a challenging 18 hole parkland course and an unusually long 9 hole par three course, both with the superb backdrop of the surrounding Hertfordshire countryside.

The 18 hole 'Ver' course measures 6,506 yards from the back tees, with a par of 70, and is widely regarded as a first class layout by members, guests and visitors to the Club. The key to a successful round is the placement of the drive from the tee, as several holes (the 7th, 8th, 9th, 10th and 16th) cross the River Ver which forms an integral part of the course.

The parkland layout has strategically placed spinneys and wooded areas that add interest but do not encroach overly on the open fairways. Many golfers appreciate the exciting length of some holes - the 619 yard 18th is a case in point!