Play quality golf at the beautiful Pennard Golf Club in Swansea, Wales
26 March 2018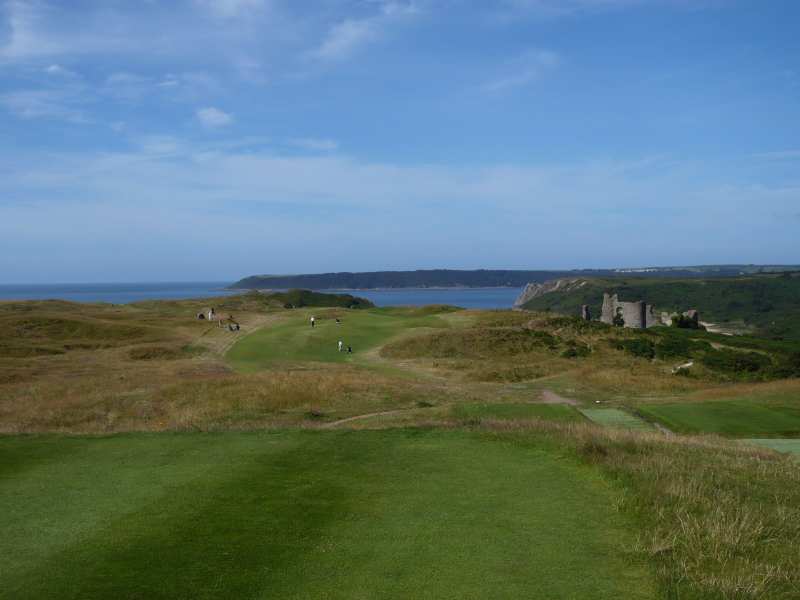 For over 100 years golfers have enjoyed this beautiful links course and the warm hospitality that Pennard Golf Club has to offer. Play more save more with Open Fairways.....


Pennard was founded around the turn of the last century and was originally laid out by James Braid. The course is a clifftop links on the Gower Peninsula (the first location in the UK to be designated a site of Outstanding Natural Beauty) overlooking the stunning Oxwich, Pobbles and Three Cliff Bays.

The course is not overly long but will nonetheless provide a stern challenge, with thick gorse off the fairways to snare the wayward shot. While playing the 7th hole the line is taken between the 12th century Norman castle and a similarly aged church. The tricky approach is then played to a partially concealed, sunken green - truly exhilarating stuff! Ex-Open Champion Max Faulkner learned his golf at Pennard, where his father Gus was the club's professional and 50 years to the day after winning the Open at Royal Portrush in 1951 he opened Pennard's new clubhouse.