Open Fairways are delighted to welcome Batalha Golf Course in Azores, Portugal
25 October 2017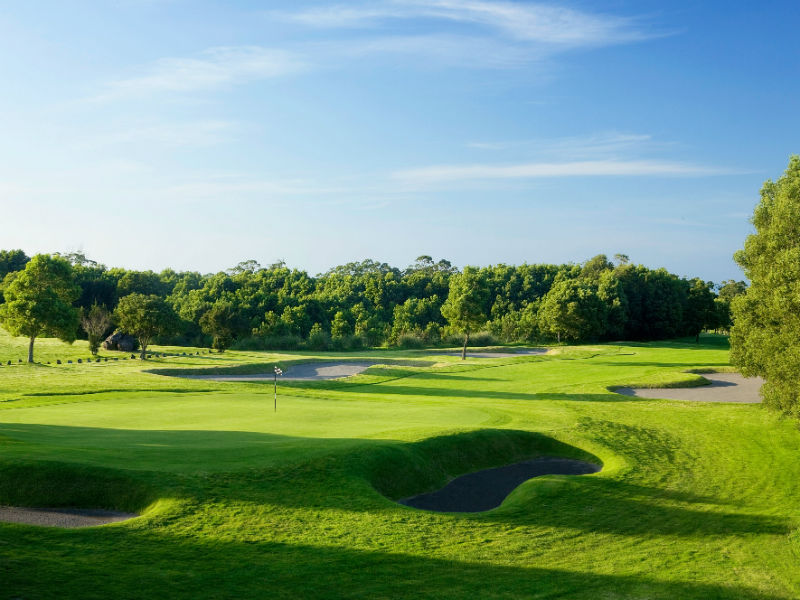 A huge welcome to Batalha Golf Course, Sao Miguel Island in the Azores (Portugal). The Azores Golf Islands are now a participating venue with Open Fairways.
Are you familiar with The Azores? A collection of small islands to the west of Portugal, in the middle of the Atlantic Ocean. The perfect destination to get away from it all and enjoy a relaxing golf break with spectacular views, in somewhere truly unique.
In terms of travel from the UK or Ireland, Ponta Delgada is where you'll fly into. Easyjet fly to Ponta Delgada via Lisbon or Ryanair offer flights from London Stansted, Lisbon on Porto.
Where the green of the earth meets the blue of the ocean, a historic landscape awaits you. This course, designed by Cameron Powell in 1986, has 27 holes of golf scattered over 120 ha. It's magnificent landscape, nestled in the skirts of the mountain range with breathtaking views of the sea. allows for generous fairways and sinuously contoured bunkers.

It is hard to choose the best hole - they are all somewhat exceptional - but there is a very special feeling to be felt when you are on the sunny 15th tee.
The facilities were opened to the public in 1993 and the sumptuous Clubhouse also offers a unique setting for weddings, banquets and other events.
The Azores Golf Islands are definitely somewhere to consider for your newt golf trip overseas.