This is a great chance for you to play Royal North Devon Golf Club in Devon, England
01 November 2022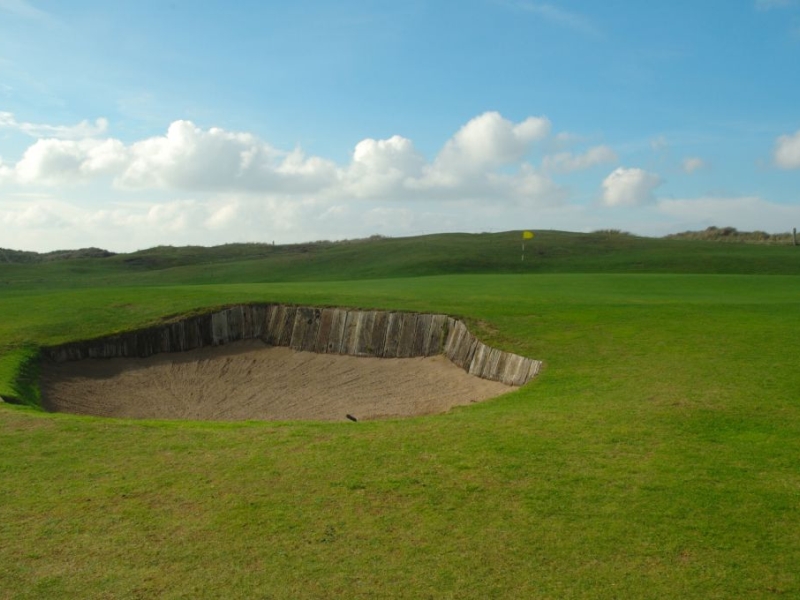 The Oldest Course in England
Royal North Devon at Westward Ho! can rightly claim to be the cradle of English Golf. Founded in 1864, it is the oldest golf course in the country and is regarded as the St Andrews of the South. The golf course is as tough as any of the UK's more famous links layouts and has recently been placed in Golf World 's "Top 100 Courses in the World" that a golfer "must play".
The Royal North Devon Golf Club (sometimes known as Westward Ho!) is the oldest Links Course in England and was laid out on Northam Burrows in 1864 by Old Tom Morris.

The course represents a true test of golf because, although from Northam or Westward Ho! the Burrows looks too flat for challenging golf, once on the course the sight of great sea rushes, a huge timber fronted bunker, burn and ditches present a formidable challenge.

The course stretches out towards the pebbleridge which keeps out the sea. A trip into the Rambling Wooden Clubhouse suggests that it is more than a flag on an Ordnance Survey map - rather a museum and an academy to the game of golf.

Ancient wooden clubs adorn the walls and include a host of golfing memorabilia and golfing history related to Westward Ho! A visit to the Royal North Devon Golf Club is essential for lovers of golf.