Twelve days until the end of Summer so enjoy golf at Ashbourne Golf Club in County Meath, Ireland
11 September 2019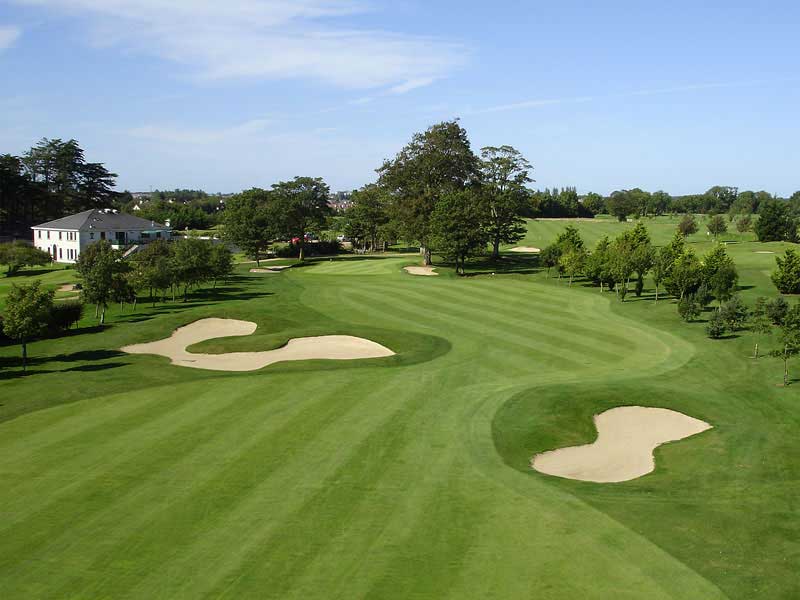 Ashbourne is a picturesque and challenging Championship Parkland Course and just one of over 1000 courses available to play with Open Fairways thoughout the year......


Ashbourne Golf Club, designed by Des Smyth and Declan Brannigan, was opened for play in June 1994. The layout of the course with strategic use of the Broadmeadow river valley and other natural features of the Co Meath countryside, provides a genuine test of skill for all golfers. The challenge is enhanced by over 60 astutely placed sand traps and well positioned water hazards which influence play on half the holes. Water is a particular problem at the start of the back nine, known locally as "Amen Corner".
The feature hole at Ashbourne is probably the demanding 380m par 4 12th hole where out of bounds, the river Broadmeadow, two greenside lakes and one of those well placed bunkers ensure precision shot making is essential - this hole can be an absolute card wrecker. After an enjoyable days golf on this well manicured course, the golfer can relax in the friendly atmosphere of the clubhouse.