Variety is the spice of golf so play the beautiful Caernarfon Golf Club in Gwynedd, Wales
18 May 2018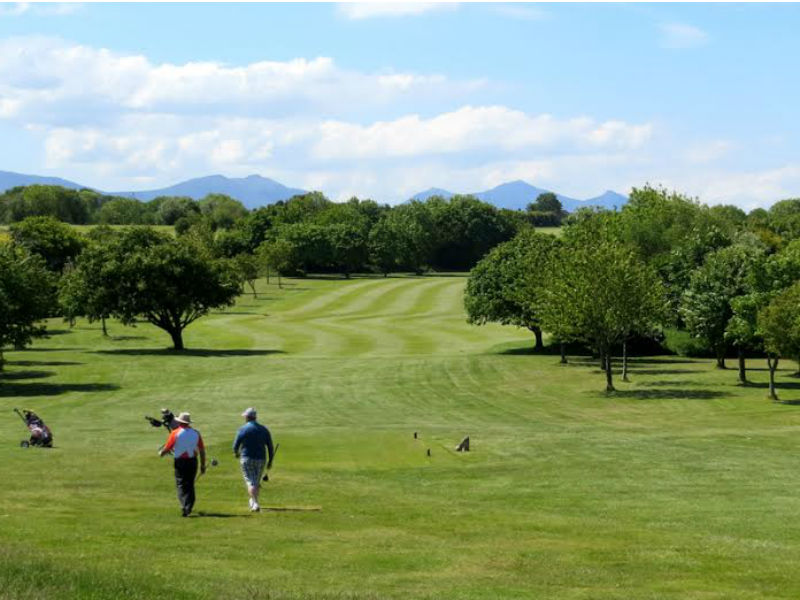 Sitting on the shore of the world famous Menai Straits and nestled below the beautifully rugged Eryri National Park and over looked by Yr Wyddfa (Snowdon) we can truly say we have some of the finest scenery of any golf course.


Re-designed in 1981, this delightful parkland is situated less than a mile from the historic Royal Town of Caernarfon, site of the Investiture of H.R.H. Prince of Wales in 1969.

A very warm welcome is extended to everyone to Caernarfon Golf Club.Located between the Mountains of Eryri and the Menai Straits, the Club can boast some magnificent views. Having been established for over 100 years it has become an important part of the community of Caernarfon and surrounding area. It has true running greens and some challenging holes. Stand on the 1st tee and its difficult to imagine a better place to start what can only be described as pure inspiration for any round of golf.

Sitting on the shores of the Menai straits, Caernarfon golf course has wonderful panoramic views of the Snowdonia mountain range with equally stunning views of Anglesey and some of its beaches. Although in close proximity to the sea, Caernarfon is a parkland course, with true running greens and lush fairways. Providing a challenge for all skill levels and measured at just over 6,000 yards. It requires accuracy and good course management. Our aim is to provide hassle free enjoyable golf. Our Professional of many years, Aled Owen will only be too glad to help you with any requirements and can of course, organise your complete day.