Discover the game of golf at Headfort Golf Club (Old & New Course) in County Meath, Ireland
22 May 2018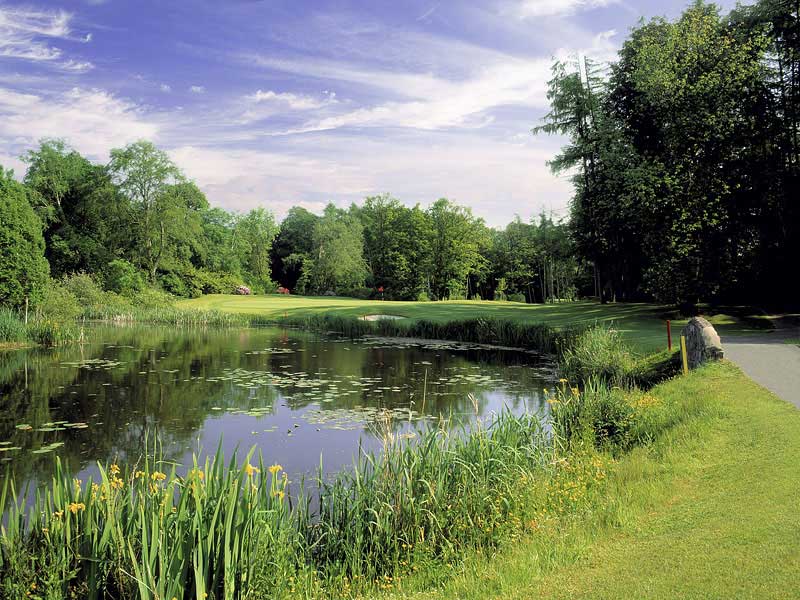 Headfort Golf Club is an outstanding 36 hole parkland complex dominated by magnificent specimen trees and river scenery.


Founded in 1928 in the grounds of the Headfort Demesne in Kells, Co. Meath, Headfort Golf Club opened its second 18-hole golf course in 2001. Built on over 230 acres, this Christy O'Connor Jnr design has promoted Headfort into the realms of a 'must visit' complex. The River Blackwater meanders through the New Course and divides itself around two islands, which O'Connor has incorporated into his design with great vision. Water is featured on some thirteen of the eighteen holes, which include a handful of the best new par 3's to be found anywhere in the country. Combine this with par 4's and 5's demanding pinpoint accuracy and the result is truly a thinking golfer's paradise - it is definitely not for the faint hearted! After 74 years in existence Headfort Golf Club has matured into an experience to rival the very best. Christy O'Connor has described his creation as "the jewel in his crown" of designs - and he should know!
Established in 1928 as a nine hole course, before being expanded to 18 holes in 1956, The Old Course at Headfort is now regarded as one of the finest and most mature parkland course in Ireland. It is home to a spectacular collection of both national and asiatic trees with greens to die for and a fantastic clubhouse serving tremendous fayre. As Dermot Gilleece of The Sunday Independent put it: "This is potentially the most attractive 36 hole parkland facility in the country".