Make sure you go and play the beautiful Gleddoch Hotel Spa & Golf in Renfrewshire
11 August 2021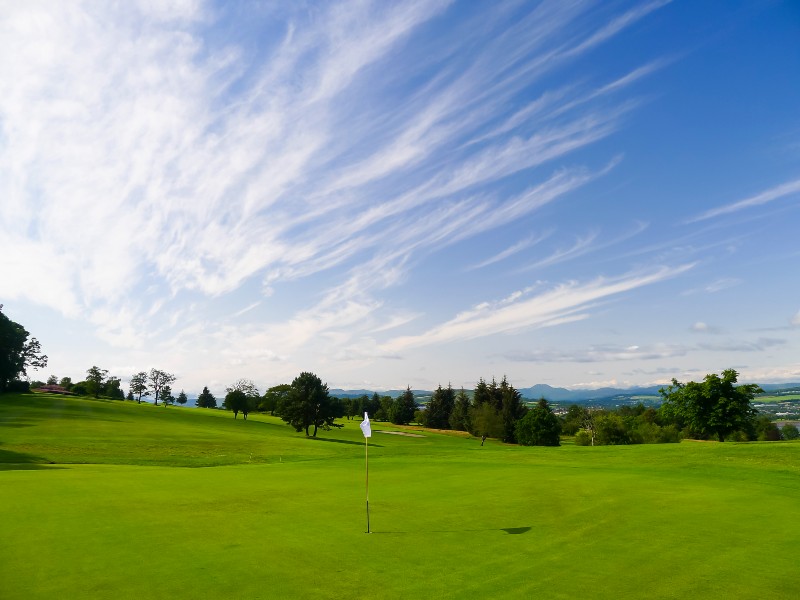 Immerse yourself in the beautiful, rural setting of Gleddoch. Slow right down and embrace the luxury of space and time. Nestled in 360 acres of beautiful Scottish countryside, this is where 20 minutes from Glasgow feels a million miles away.


Gleddoch House Spa & Golf and its 360 acres estate was once the home of the Shipping Baron, Sir William Lithgow.

It is an ideal base from which to explore Scotland's famous sites and attractions and is uniquely situated for Glasgow International Airport and Glasgow City Centre.

Gleddoch House features water on no less than ten of the 18 holes and nine of these are defended by the course's two ubiquitous burns. The other hole to feature water is the par 3 7th hole which has a lake lurking in front of the green.

The signature hole on this attractive layout is the 17th, with a 120 feet drop between tee and fairway. This hole affords a tremendous view down the Clyde Valley as far as Ben Lomond.

The course is definitely a tale of two halves. The lower front nine is lush parkland while the tougher back nine is higher, heathland and means more of a tussle with the elements.