With Open Fairways you've always got great courses to play, such as Hever Castle Golf Club, England
08 January 2019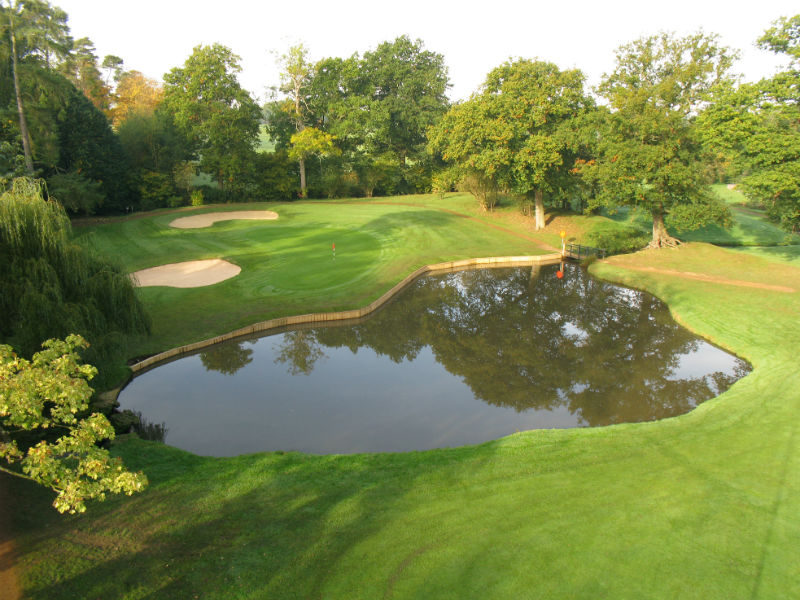 Only 1 mile from the Castle's main entrance you will find the friendly and welcoming Golf Club. Set in the mature grounds of the Hever Castle Estate,



COME AND PLAY GOLF IN KENT
Hever Castle Golf Club is a 27 hole golf course in Kent that will encourage and inspire all golf enthusiasts.
It was in the 1920s that golf first featured on the estate when a private 9 hole course was built for Astor's personal enjoyment in the grounds where today's Championship Course lies north of the Hever lakes. The golf course proved a valuable tool for the Astor's to entertain friends, family and for business.
The original course survived until the Second World War when it was sadly abandoned during the War effort. The present day Championship Course was created in 1992 and the Princes 9 Hole Course opened in 1998.
The course is one of the best golf courses in Kent and has been built to the highest specification and are a great test of golf in Kent for experienced golfers and beginners alike.
PRINCES COURSE
Course yardage totals: Red 4892, Yellow 5086 and Black 5604
The Princes 9 has been named the best 9 hole golf course in the south east by Today's Golfer and is considered a must play. The course has a wonderful layout and has been built to the highest specification. Although shorter in length from the Championship Course it provides a good test of golf, where accuracy is important, especially on the par 3 3rd and 6th, both played over picturesque lakes.
BOLEYN COURSE
Course yardage totals: Red 5301, Yellow 5695 and Black 6076
The Boleyn Course blends the Princes and Kings nines to create a very enjoyable 18 holes. This course has a wonderful variety of hazards from tight tree lined fairways to beautifully presented water hazards, strategically placed bunkers and small greens.