Strathmore Golf Centre in Perthshire has been Voted Scotland's Best Golf Course-under 50 pounds
17 January 2018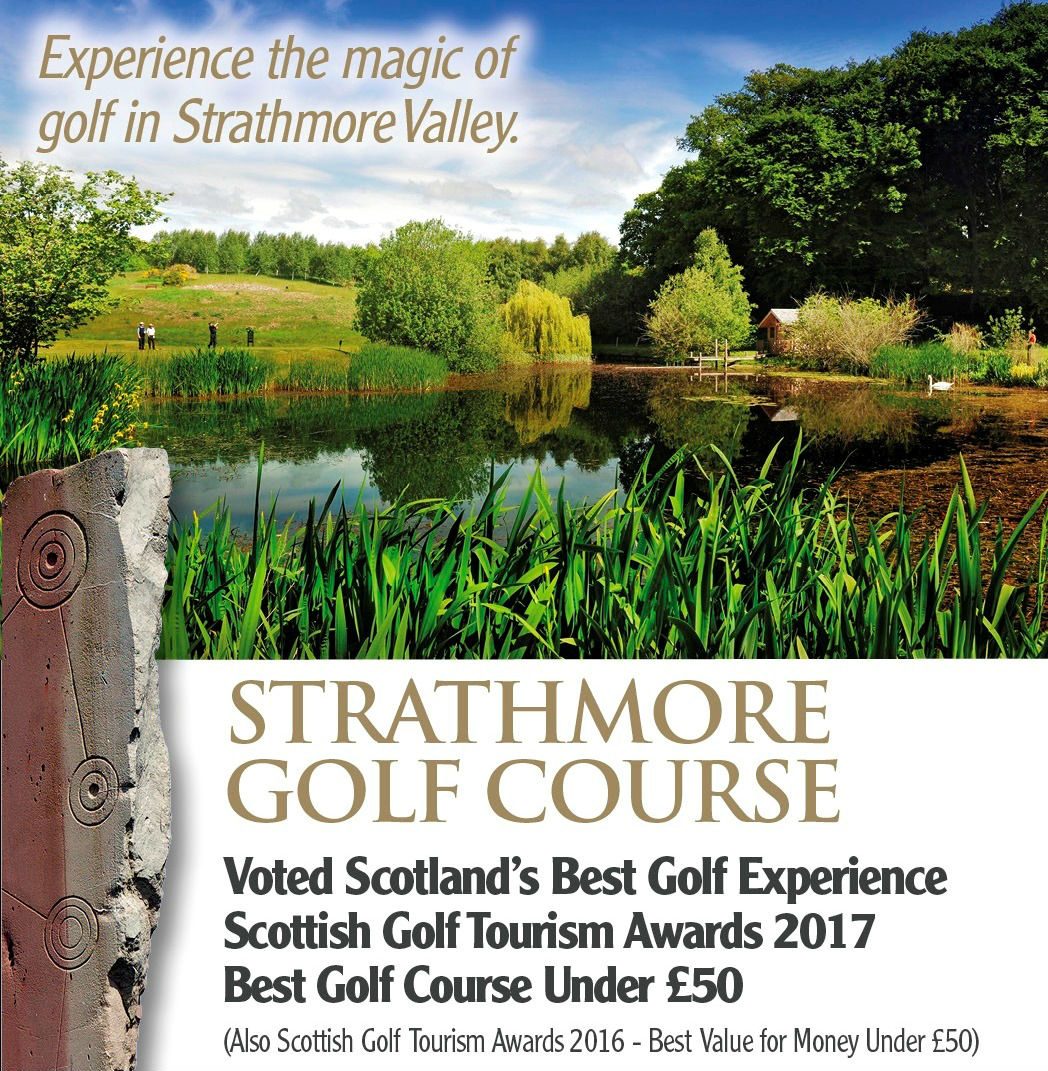 Strathmore Golf Centre - Voted Scotland's Best Golf Course - under £50 Category. Scottish Golf Tourism Awards 2017
If you're considering a Group Golf Outing in 2018 then why not come and Experience the Magic of Golf in Strathmore Valley. You won't be disappointed!
Enjoy a truly memorable golfing experience on a magnificent Golf Course which has a fantastic reputation. With beautiful south facing views over the Vale of Strathmore, the 27-hole Centre offers its visitors exceptional value for money with its Group Golf and Group Golf & Catering Packages. You'll be made to feel more than welcome in its warm, friendly and relaxed Clubhouse which is set in a stunning Perthshire location.
Some of our many testimonials:
"Best greens I've played on for years".
"It's great to go to a golf club where visitors are welcomed and not just tolerated".
"Everyone was delighted with the best of many outings this year. Excellent all over and the bar and catering capped off a great day. We look forward to returning!"
Alternative Packages are available on request.
For further information please email or call us:
enquiries@strathmoregolf.com. 01828 633322
Strathmore Golf Course, Alyth, Nr Blairgowrie, Perthshire PH11 8NZ