Happy Friday! Play great golf at a sunny Ardglass Golf Club in County Down
08 June 2018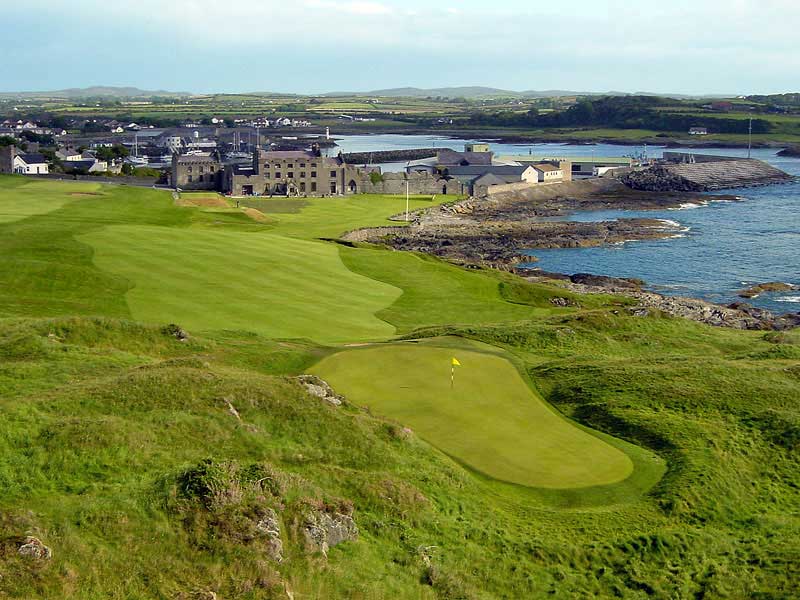 ** Ardglass Golf Club, home of the world's oldest clubhouse dating back to 1405AD**
Ardglass Golf Club is well known for extending a warm welcome to it's visitors who come from all parts of the world. Many of them make a point of playing Ardglass while visiting Royal County Down at Newcastle or Royal Portrush on the North Coast.


In October 2011 Ardglass Golf Club won Course of the Year Award by IGTOA (Irish Golf Tour Operator Association) Situated on the south-east coast of county Down, Ardglass is unquestionably one of the most spectacular courses in Ireland. Essentially the course meanders its way out to a headland and then meanders its way back. The first five holes are truly memorable and run right alongside the sea. The par three 2nd (Howd's Hole) is many people's favourite and many people's undoing - with the tee shot needing to be fired across a rocky inlet, it is a real death-or-glory hole and somewhat reminiscent of the 3rd at Tralee. "At only 167 yards it may not be as damaging to the score card as 'Calamity' at Portrush but it nevertheless comes with a health warning" (Golf World).
A second magnificent par three is the downhill 12th where the Irish sea can provide a daunting diversion and when the wind is dead against it can be truly intimidating. The final hole however, offers a good chance of a closing birdie and then its off to the 19th which being Ardglass is a converted ancient castle.