Challenge your game at the beautiful Costa Ballena Club de Golf in Cadiz, Spain
14 October 2019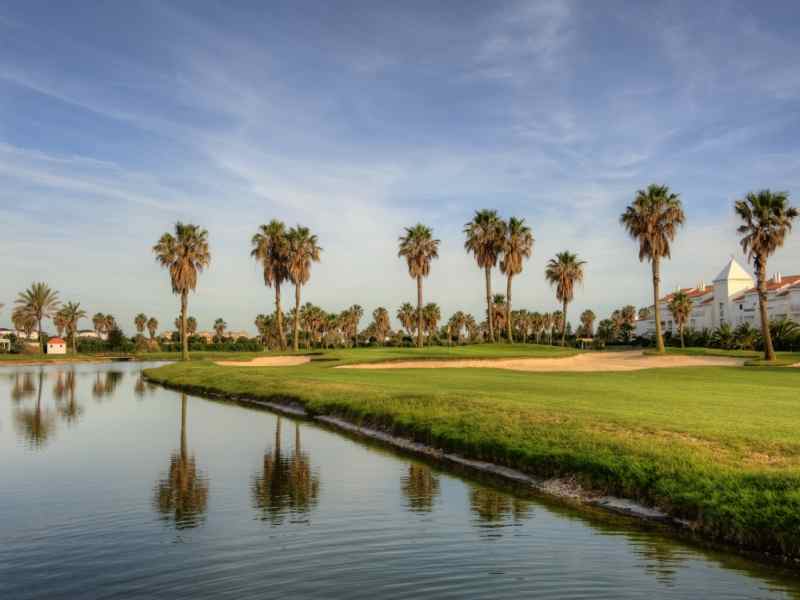 They have one of the best training facilities in Europe. Golf and Light all year round at this great club.
Always great courses available with Open Fairways.......
The Golf Club is part of the Costa Ballena complex, an exclusive resort for tourism, leisure and sports in southern Europe . Its facilities, setting, climate, urban design and environmental protection policy make Costa Ballena one of the world's top tourist complexes. Very few facilities of this kind anywhere on the planet boast such an exceptional golf course, designed by José María Olazábal - Integral Golf Design.

Costa Ballena's 400 hectares are located in the heart of millenary Andalusia, in the province of Cadiz, just 100 kilometres from Doñana National Park in the southernmost part of Spain. This is the region that produces some of the world's oldest and most famous Sherry wines. It is also the home of the Carthusian horses, origin of the renowned Spanish breed. This land is the birthplace of the Mediterranean's purest and richest folklore - flamenco. The purity and force of this art form are proverbial in some of the region's villages. The complex is within easy reach of three nearby international airports (Jerez , Seville and Gibraltar). It is linked by motorway to European road networks via Seville and Madrid and by high-speed train to Seville, a city of universally acknowledged beauty, less than an hour's drive by motorway.

The beauty of the surroundings is complemented by an excellent infrastructure for leisure and sports, in which Costa Ballena Golf Club occupies a prominent position. The course has 27 competition holes, nine par-three holes and the best practise area in Europe, according to Sweden's Professional Golfers Association (PGA). These are just some of the features that describe Costa Ballena Golf Club. The key to its success is a perfect balance between leisure, training and sport.