Fancy playing golf at the beautiful Chateau des Vigiers Golf Club in Dordogne, France
08 April 2019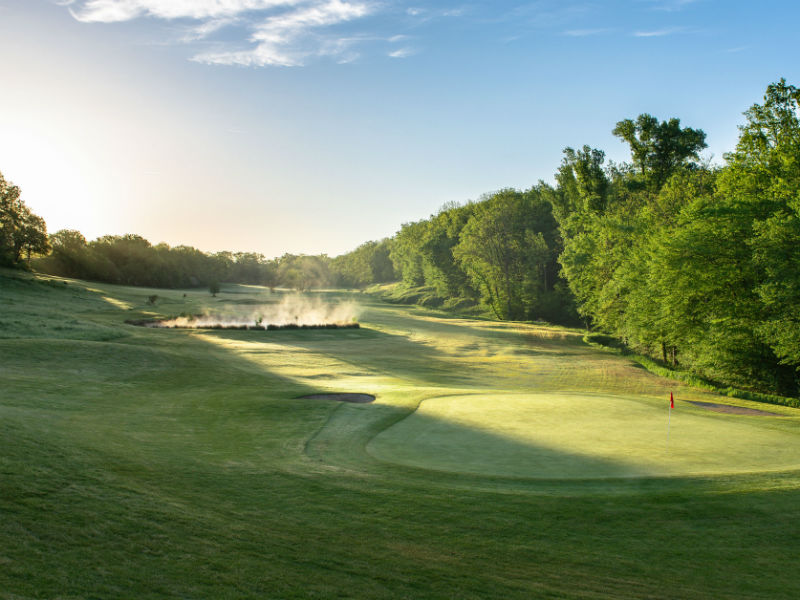 A magnificent 27-hole golf course in the Dordogne!
At the Château des Vigiers golf course you will be able to discover a unique golfing variety in Aquitaine with 3 9-hole courses of international class answering all the expectations of the experienced golfer or beginner.
Château des Vigiers forms the centrepiece of a spectacular 27 hole golf course designed by Donald Steel who is considered one of the very best "natural" golf course architects. The original 18 hole golf course was opened in 1991 and is set amidst plum orchards, oak woods, lakes and vineyards. We have just finished a fantastic 9 hole course, also designed by Steel, to integrate beautifully into the existing course. The three 9 hole loops now combine to form three diifferent 18 hole combinations. The courses are maintained with short rough, promoting quick play and accessibility for higher handicaps whilst still offering a challenge to lower hadicappers. In addition, we have a 6 hole academy course, ideal for beginners and, in combination with a covered driving range, practice greens and bunkers, you have an ideal place to begin or improve your game. Our Resident Pro, Vincent Trojani, is always on hand to give lessons and our Touring Pro, John Bickerton, who won the French Open in 2006, hosts frequent golf clinics at Vigiers.
** This club also includes a 4* Hotel with two restaurant's (one is a Michelin star) and a Spa**